danna Posted on February 16 2023
@Dean T
ENJOMOR guangsu v8 engine #24 has arrived in Texas. Fast shipping. More pics when I get a chance to fully unbox.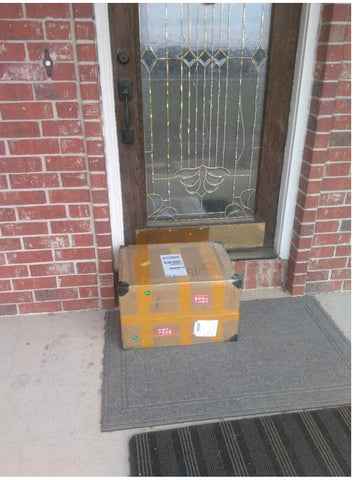 @Michael C

#30. Looks good in person. Like the size. Next going to see if it runs.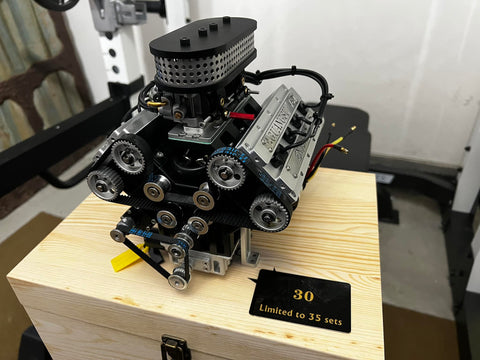 @Brandon
A little bit better of a running video. Runs better every day and after every oil change! Can't wait to really get it dialed in! Best engine ever!!
Did a little tweaking and got it to run a little better. Although this distributor is much of an upgrade over my D6, it still isn't easy to adjust the timing. It needs to be advanced a bit more, but it seems like I've run out of adjustment because of the grub screw interfering with the distributor. I think it needs a valve job, some timing work and carb adjustments before it's just right. Awesome friggen engine!!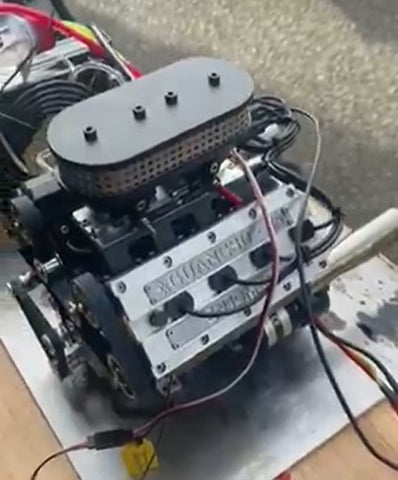 @Steven
I can't believe how fast the crew at Stirlingkit managed to get these Enjomore V8's out to us. Mine arrived today, early, as predicted by my shipping tracker. But until I can figure out how to gently extricate the engine's wood crate from the foam padding, this is all we're going to see 😢
UPDATE I freed the beast!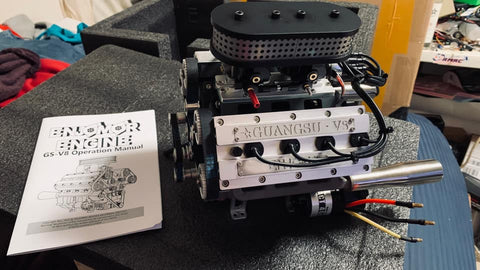 This thing's a BEAST!!! It is so solid and well-built. It is very difficult to turn by hand but I'm currently not in the position needed to check it out too closely. That will have to wait. Thank you Stirlingkit and Enjomor guangsu v8 engine for making this stunning piece of machinery available at what is a very reasonable price (in my opinion).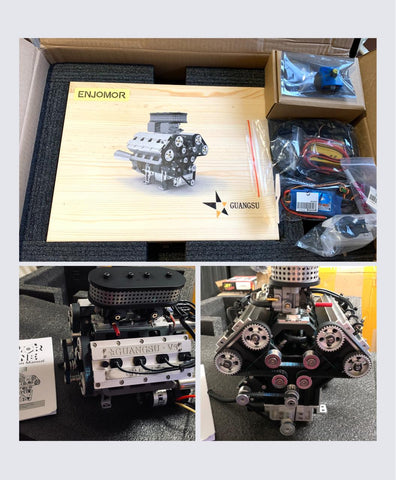 One last comment/suggestion: Do this - carefully bore a hole in the bottom of the foam container. The engine wood case should slide out with less trouble.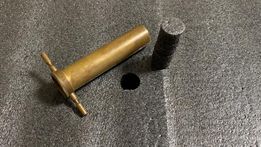 @Kenny
If you would prefer V8 engine model kit, we have Toyan v8 engine.